RAW - 100
RAW-100 is a mineral colloid bitumen emulsion for general waterproofing,concrete protection and metal protection. Which cures to form a flexible membrane. RAW-100 is designed for use on horizontal and vertical surface. RAW-100 is suitable for use as waterproof membrane on concrete,asbestos cement,mastic asphalt,slate,tile and metal surface.
Uses
Balconis,toilets,bathroom
Advantages
Easy to apply by brush, trowel and sprayer.
Forms a seamless and lap free membrane over the substrate.
No flow or sagging on vertical surface.
Cures to form a flexible resilent barrier.
Can be applied to damp surface.
Application instructions
1. Substrate quality / Pre-treatment
The compressive strength of the concrete substrate should be at least 3,000 psi at 28 days with a minimum tensile strength of 15 kgf/cm².
Substrate water content is less than 8%.
Surface treatments or any friable areas of the subfloor must be mechanically removed.
All substrates must be dry, stable, sound and free of all contaminants such as grease, oil, paint, wax, dust, curing and sealing compounds that will interfere with the penetration the primer.
Fill all void, crack, edges and angles with Chanye HE-3700 repair mortar.
Before applied RAW-100 all substrate must be coat primer with Chanye Primer-G.
2. Application
Cross coating on the construction surface with roller or brush also can apply by machine spray.
After the first application of RAW-100, wait 4-8 hours (+23°C) before applying the second application.
At least 24 hours after the coating is completed, the follow-up work can be carried out (it can be applied with external tiles, covered with cement mortar or painted with water-based waterproof topcoat).
Note:Operating time: 2 hours (temperature: + 15 ~ + 35 ° C).
3. Consumption
Dependent on the application area,substrate roughness,surface profile and thickness.
RAW-100 must be applied in minimum 2 coats.
3 coats may be required in areas of extremely high infiltration.
4. Cleaning of tools
Clean all tools and application equipment with water immediately after use.
Hardened / cured material can only be removed mechanically.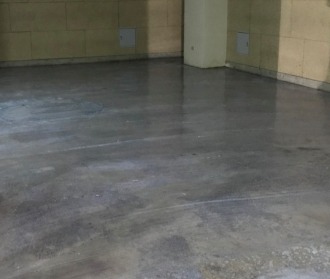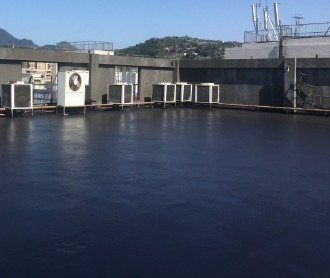 Technical Information

Packaging / Storage
RAW-100:18 kg / bucket

Shelf Life:12 months from date of production if stored properly in original, unopened and undamaged sealed packaging
Store dry at +5~+35 °C Protect from moisture, direct sunlight, flame sources and freezing.